5 Signs It's Time to Remodel Your Home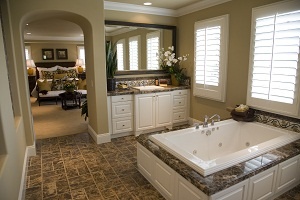 Your home should be a place that brings peace and security into your life. The place you live is a shelter to keep you and your family warm and safe. However, houses wear down over time, and just like any other part of your life, your home may need some love and attention. If you are currently unsatisfied with your home, it may be time for a remodeling project.
Safety Issues
If your home is falling apart, you may have safety issues on your hands demanding a remodel. Though small maintenance problems can keep your home in fair shape for a short time, a full-on remodeling project can better handle the issues and fix things once and for all. If you are planning a project for bathroom remodeling in Spokane, WA, you will be able to redo any rusty plumbing, replace old tile, or fix any lousy electrical work.
Outdated
Does walking through your home feel like traveling back in time? A home that hasn't changed in decades will look like a museum of the past. Old themes and styles that clash with current trends can be fixed with a remodel. An outdated home is a great reason to change things up, so trade in that shag carpet for more modern floor options.
Changing Life
Your home may need to adapt to accommodate your changing life. A growing family or a transition into retirement may require changes to your living space. For instance, making space for a new hobby may require a basement renovation in Spokane, WA, or perhaps you need to add an additional room for a child on the way.
Increase Value
You will have a better chance of selling your home after successful renovations. Remodeling your home, room by room, will ensure that the structure is sound, the systems are working smoothly, and that your home looks great for potential buyers.
Unhappy with Your Home
Even if your home is not falling apart or outdated, you may still be unhappy with how the house looks and feels. Being unsatisfied with your home is another sign that it is time to remodel. Transform your house into a space that you love.